Last April 04, 2014 ─ KhunFany confirmed to be dating, Kijeok locked her fanfic ─ Endless Season, the most well written semi-realistic fanfic ever made. Readers call ES ─ the prophecy.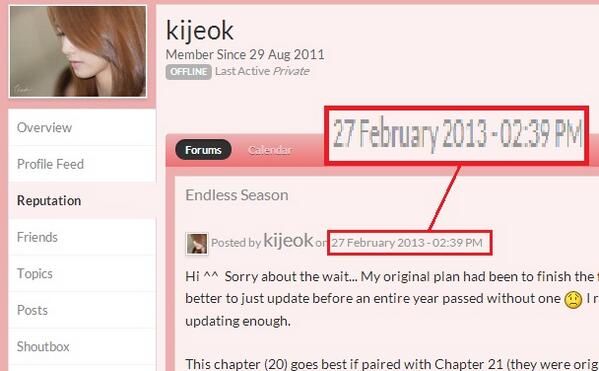 Hell, I know Kijeok's is just out there lurking a lot! She even had the time to locked her fic, but didn't update it. Nobody knows when will she be updating ES, but I have a feeling she won't be able to continue it and leaves us hanging. In the end, Kijeok's identity ─ Tiffany(?), insider(?), sasaeng(?), or just one awesomely crazy fanfic writer(?) ─ remains a mystery.
If you haven't read Endless Season, YET. Well, you must READ IT!! I tell you it's a good fic!!